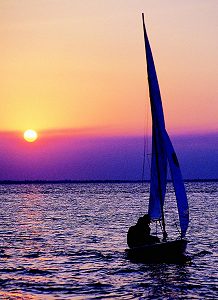 The island has a Laser I and a Laser II sailing dinghy for use by resident guests.
There are also a couple of kayak canoes, which are great for a more leisurely paddle around the lagoon and to explore the outer reaches of the island.
Alternatively let the local fishermen take you sailing in their traditional Ngalawa fishing boats to explore the lagoon or, if the conditions allow, they will venture further out to show you their fishing grounds in the Zanzibar channel of the Indian Ocean.